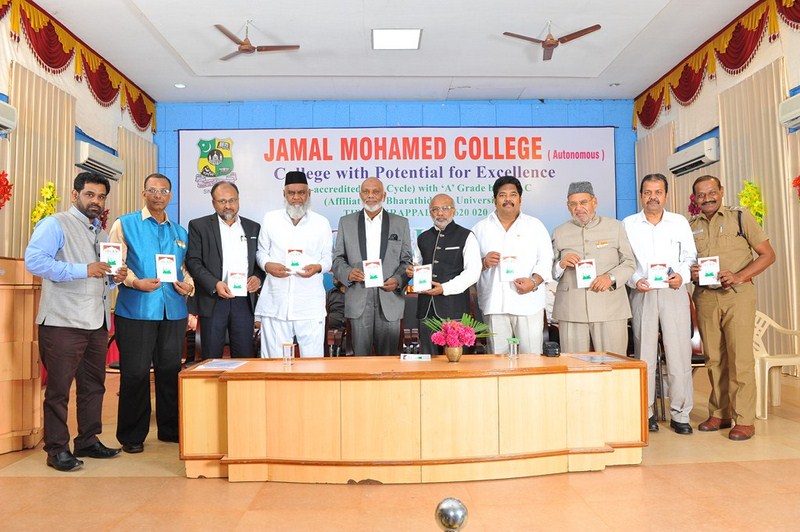 On 15th August 2007

Thiru. K.N. Nehru, Hon'ble Minister of Transport,Government of Tamil Nadu

Thiru. M.R.K. Paneer Selvam, Hon'ble Minister of Backward Classes Welfare and Registration, Govt. of Tamil Nadu.

Thiru. T.Pachamuthu, chancellor,SRM University, Chennai.

Dr. N, Govindan, Ph.D., I.A.S.,Chairman & Managing Director, State Industries promotion Corporation of Tamil Nadu.

Prof. S. Syed Usman, Joint Director of Collegiate Education, Tiruchirappalli Region.

Dr. K.S. Alamgeer, M.Sc,(Agri), M.M.A.C. (Germany), Consultant, Agro chemicals Exports & Imports, Chennai

Mr.James Federick , Chairman, Coromandal IndagGroup, Chennai.

Mr. G.M. Akbar Ali, Member Secretary,Legal Services, Chennai.>

Dr. Joseph Mathuram, Ortho Specialist.

Mr. M. Ziaudeen, B.Com., F.C.A., General Manager,Express printing Services, Dubai

Mr. M.A.J. Iqbal, president, TMCA, Kuwait.

Dr. K.S.S. Uthuman Mohideen, Prof & Head,Department of Economics, University of Madras.

Dr. Umar Mohideen, Professor of Physics,California University.

Thiru. Segu Jamaludeen, Secretary & Correspondent, Aalim Mohamed Salegh College of Engineering,Chennai.

Prof. N.A. Gulam Mohideen, M.Sc, M.S.,Professor, Texas University.