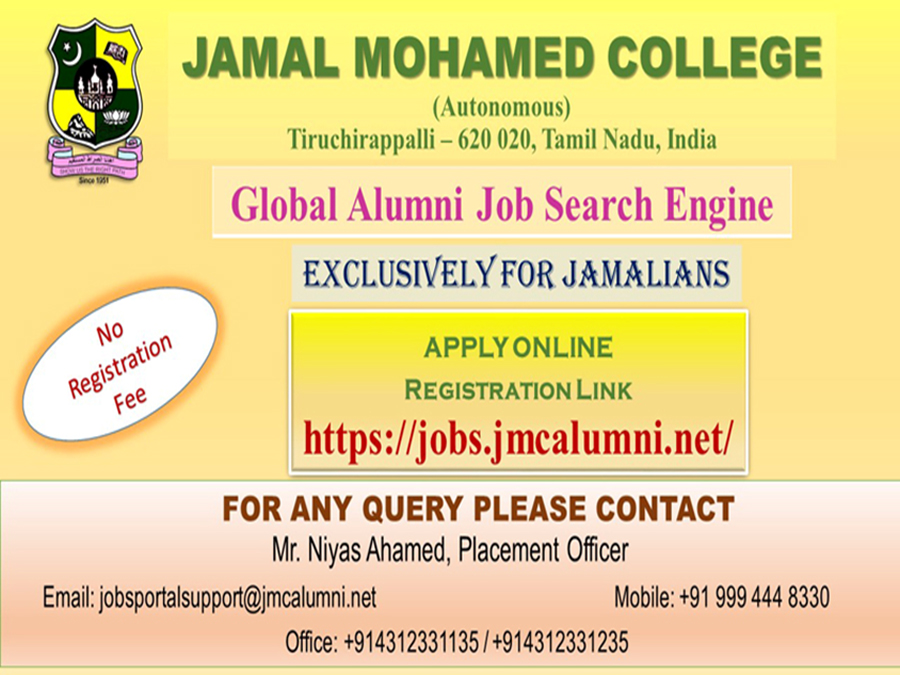 JMC Global Alumni Job Portal, an initiative was taken by our illustrious Alumni and established in January 2021, which helps our Jamal Mohamed College Students to connect Global Employers, to find and apply for their suitable Placement Positions / Jobs.
The Portal facilitates JMC job seekers to register their profile through online. Also, the portal enables employers to register and post their job vacancies on this portal.
This brings a mutual benefit for the employers to hire employees with talented Human Resources and also for our Jamalians to board onto a right place according to their skill set.
REGISTRATION LINK
---
For Job Seekers : https://jobs.jmcalumni.net/users/register/jobseeker
For Employers :  https://jobs.jmcalumni.net/users/register/employer