Infrastructure
Particulars

Number of Rooms available in the Institution

Carpet area of each room available in the Institution (Sq. M.)

Class rooms

9

72.0 x 9 = 648.0

Tutorial Halls

4

55.0 x 4 = 220.0

Drawing Hall

-

-

Computer Centres

5

590.0

Library

Reading Hall

1

116.0

Stacking Area

1

15.0

Laboratories (Hardware)

1

150.0

Central Examination Facility

16

72.0 x 16 = 1152.0
Computer Facilities
The computer laboratory in the department is one of the largest laboratories in the Tiruchirappalli city with latest configuration computer systems and other sophisticated equipment. There are six air-conditioned laboratories with a total of 362 computer systems.
S. No.

Particulars

Computer facility available as on date

1.
No. of Servers (Windows, Linux)
9

2.

No. of Computer Terminals

275



3.

Hardware Specification

CORE i5



Total

293



4.

No. of Terminals on LAN/WAN

293



5.

Relevant Legal Software

System Software

1. Microsoft Campus Agreement for
Software.
2. Red Hat Linux Enterprise Edition



Application Software

1. Microsoft Campus Agreement for
Software.



Designing Software
1. Adobe Premium
2. 3DS MAX 2010
3. Corel DRAW X5 (Graphics Suite)



6.

Printers

18



7.

Internet Accessibility (in Kbps & hrs)

200 Mbps Leased Line



8.
Video Conferencing
Radvision Scopia XT 5000


9.
Wi-fi Facility
Micro Tik SXT - Support 2 G / 5 G


Library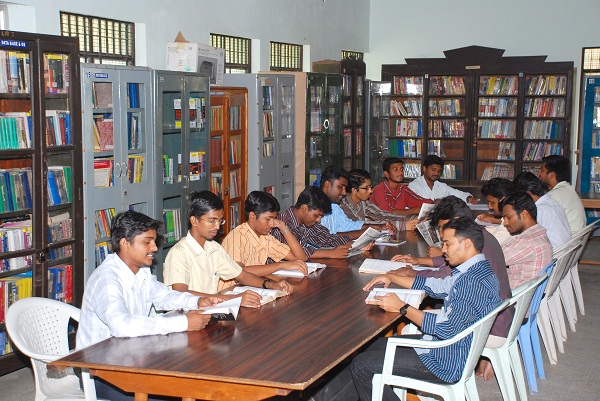 In addition to the general library, the department has a separate library for students in its computer block. The department library has a good collection of about 6300 books, 15 journals and magazines and CDs. The functioning of the library is fully automated. The students enjoy the benefit of open access system in the library. The library has a spacious reading room open to the students from 08.00 a.m. to 07.00 p.m.
| | | |
| --- | --- | --- |
| S. No. | Particulars | Library facility available as on date |
| 1. | No. of Titles of the books | 1415 |
| 2. | No. of Volumes of the books | 11922 |
| 3. | E-Resources | Delnet, ProQuest |
| 4. | Seating Capacity | 70 |
| 5. | Reprographic Facility | Canon Image Runner 2525 Xerox Machine |
Hostel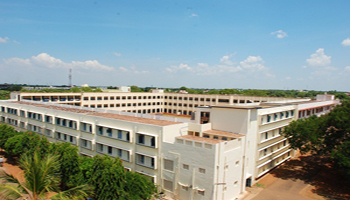 The hostel accommodation has latest amenities like spacious and well-furnished rooms, recreation room with audio & video facilities, newspapers, magazines, journals, STD/ISD facilities and internet browsing center to make the inmates feel at home and to study in a calm atmosphere.
GAMES & SPORTS FACILITIES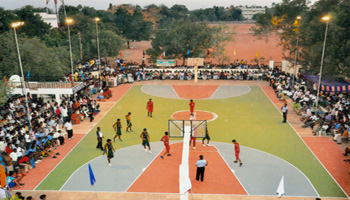 Besides academic activities the college is giving due encouragement and fullest support to games and sports such as Cricket, Hockey, Basketball, Football, Volleyball, Kabbadi, Badminton, Tennis, Table Tennis, Chess, Weight Lifting and Athletics. In athletics, sports and games, the college has been acclaimed all over Tamil Nadu and has earned glory in every field.
PLACEMENT CELL
The Department has a Placement Cell, which assists the final year students in getting job in reputed national and international companies from top management positions to entry level freshmen. Our students have also been employed in USA, Canada, UK, UAE, Saudi Arabia, Kuwait, Bahrain, Singapore and Malaysia.
The following is the list of a few esteemed companies where our students have been placed:
Accenture Services Pvt. Ltd.

ANECOM Technologies Pvt. Ltd.

BPL Telecom (P) Ltd., Bangalore

Cognizant Technology Solutions India Private Ltd.

Caritor (I) Ltd.
COVANSYS

DELL

HP

HCL Technologies

Hexaware Technologies
INFOSYS Technologies Limited

IBM Global Services Pvt. Ltd.

iGate Global Solutions

ITC Infotech

Logica CMG Pvt. Ltd.
Mascon Global Ltd.

Tata Consultancy Services

MindTree Consulting Pvt. Ltd.

ORACLE India Pvt. Ltd.

Polaris
Pervasive Software India Technologies Ltd.

RAMCO Systems

Sobha Renaissance

SATYAM Computers

Sonata Software Ltd.
Sutherland Global Services (P) Ltd.

Tata Consultancy Services

Tata Elxsi Ltd.

TITAN

WIPRO Technologies
CONTACT US
All correspondence should be addressed to
The Principal
Jamal Mohamed College (Autonomous)
Tiruchirappalli - 620 020


Telephone :( 0431) 2331035, 2331135, 2331235
Fax :( 0431 ) 2331435
E-mail : princi@jmc.edu
jmcprinci@rediffmail.com
Website :www.jmc.edu