Department Of Arabic
---
PG & Research Department of Arabic
PG & Research Department of Arabic is one of the prestigious Departments of Jamal Mohamed College, Tiruchirappalli, Tamil Nadu, that offers UG, PG, MPhil, PhD, Certificate Course in Arabic, Diploma Course in Spoken Arabic and Advance Diploma in Computer Applications with Arabic. The inception of the Department is as same as that of the College in 1951 with Part -I Arabic. However, the Department of Arabic began functioning in full-fledged manner with UG in 1969 and PG in 1983. Certificate and Diploma Courses in Arabic were introduced in 1976. The milestone of the Department was the commencement of MPhil (Full time & Part time) and PhD courses in the year of 2005 and 2007 respectively. Above all, the Department provides a unique five-year integrated Aalim Course from 2007 onwards. Another new innovative course, Advance Diploma in Computer Applications with Arabic, was introduced in 2012.
The Department of Arabic aims to foster value education along with thorough grounding in the written and spoken language, and to inculcate a broad spectrum of knowledge in the history and culture of Middle East through exposure to selected Arabic original writings, prose and poetry, ranging from the pre-Islamic period to contemporary period. Students are given intensive mentoring both in and beyond the classroom in a wide variety of forms with a special focus on imbibing skills in spoken and standard written Arabic. To nourish the excellence in spoken and written Arabic, new curricula of listening and reading modern Arabic as a focal point are introduced. To fulfill and satisfy the academic thirst of students, the Department provides all avenues possible. The Department of Arabic boasts of a library with more than 7500 books. Utilizing the facilities of the Computer Lab with systems, separate Seminar Hall with LCD Projector, Arabic Typewriting Institute, Audio and Video Hall for Arabic, the Department supports the students to evolve to their optimum level.
Consultancy: Translation Bureau
Translation Bureau of the faculty of Arabic in PG and Research Department of Arabic extends its service to those in need in providing translation assistance in handling different documents ranging from passport to medical and legal documents. It is recognized and authorized by institutions like the Passports Authority of India, Airports Authority of India, Investigation Bureau of India, Police and Judicial Authorities of India.
E-CONTENTS
---
SORRY NO UPDATES !
DEPARTMENT ACTIVITIES
---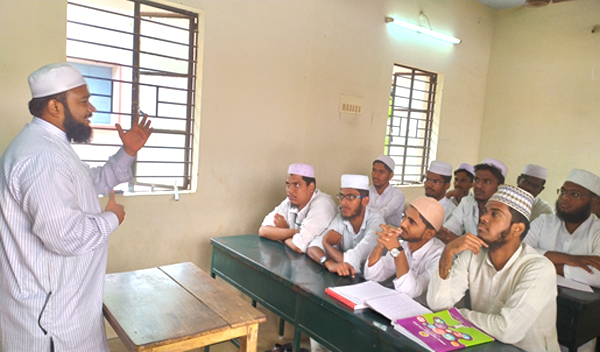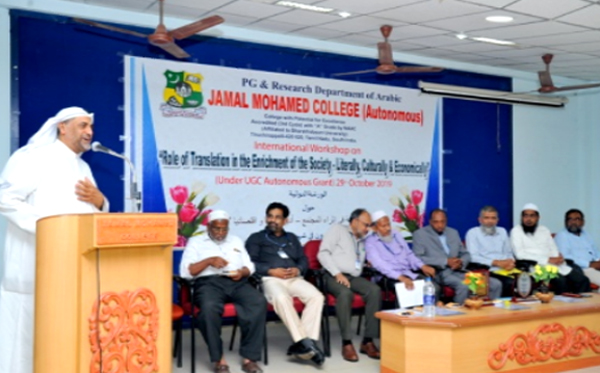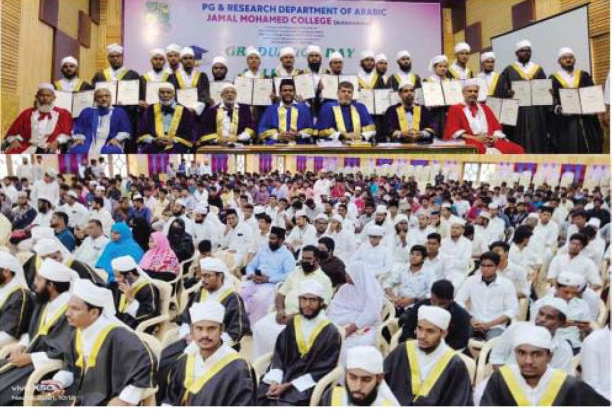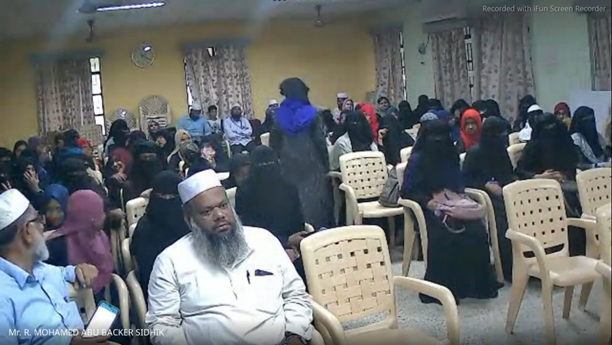 Infrastructure
---
Particulars
Numbers
Class Room
10
Seminar Hall
1
Computer Lab
2
Library
2
OUR RECRUITERS
---