Department of Hindi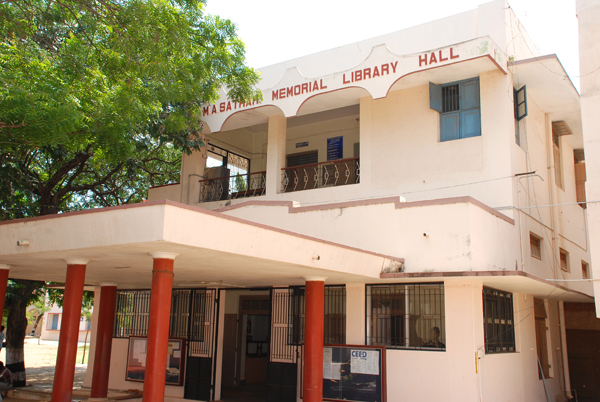 The Department of Hindi was established in the year 1951. The college is promoting Hindi language and brings awareness among the students about its importance. Department of Hindi is offering Part – I Language from Semester I to Semester IV and Generic Elective in Semester III and in Semester IV. Two Faculty members are working in the Department.

VISION:
To impart the importance of Hindi as an official language of India and to inculcate the cultural and moral values through Language among the students.

MISSION:
► To develop linguistic proficiency in Hindi and also for appreciating cultural values and customs.
► To understand the Indian Family System and its Values.
► To make the students responsible citizens of India.
VALUE ADDED COURSES
---
SORRY NO UPDATES !
ACADEMIC ADVISORY COMMITTEE
---
S.No
Name & Address
Contact Details
Category
1

Mr. M. Srinivasan

Sr. Translator, Hindi Section

Personel Branch

Central Workshops Ponmalai

Southern Railway

Tiruchirapalli - 620004

Mobile: 9842933103
E.Mail: srinivasan1andonly@gmail.com

Alumnus
2

Mr. R. Karthick, Principal

Rajaji Vidyalaya

Dakshina Bharatha Hindi Prachar Sabha

Tennur, Tiruchirapalli – 620017

Mobile: 9994979675
E.Mail: ram2karthik@gmail.com
Alumnus
3

Mr. S. Shaik Mastan Vali

Olaya View, Riyadh

Saudi Arabia

Mobile: 966508361843
E.Mail: masthan@gmail.com
Well wisher
4

Mr. Syed Muthahar Saqaf

Deputy Editor (Rtd)

The Hindi, 72, Sundar Raj Nagar

Subramaniyapuram

Tiruchirapalli – 620020

Mobile: 9842446629
E.Mail: smuthahar@gmail.com
Well wisher
5

Mr. Bineesh Jose

Manager

NICE Education, Pulpally

Wayanad

Kerala - 673579

Mobile: 9047415416
E.Mail: nicebineesh@gmail.com
Well wisher
FACULTY MEMBERS
---
Men-Aided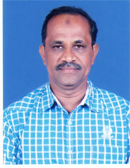 DR. S. KAREEMULLAH
M.A., Ph.D., P.D.D.F.H.T.,
Associate Professor
e-mail: kareemjmc89@yahoo.co.in
View profile
Women-Unaided
DEPARTMENT ACTIVITIES
---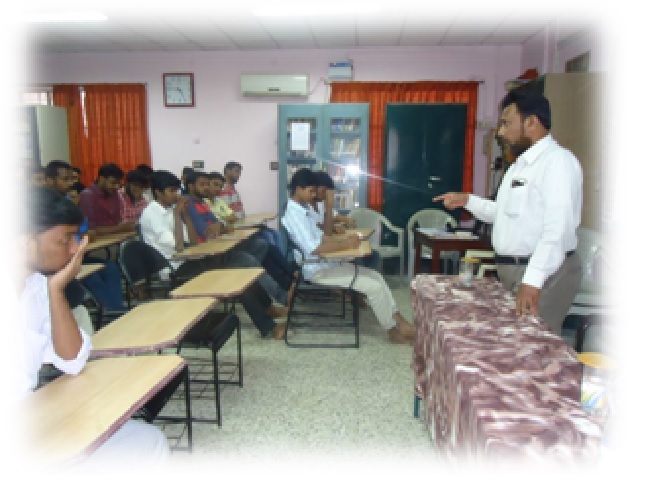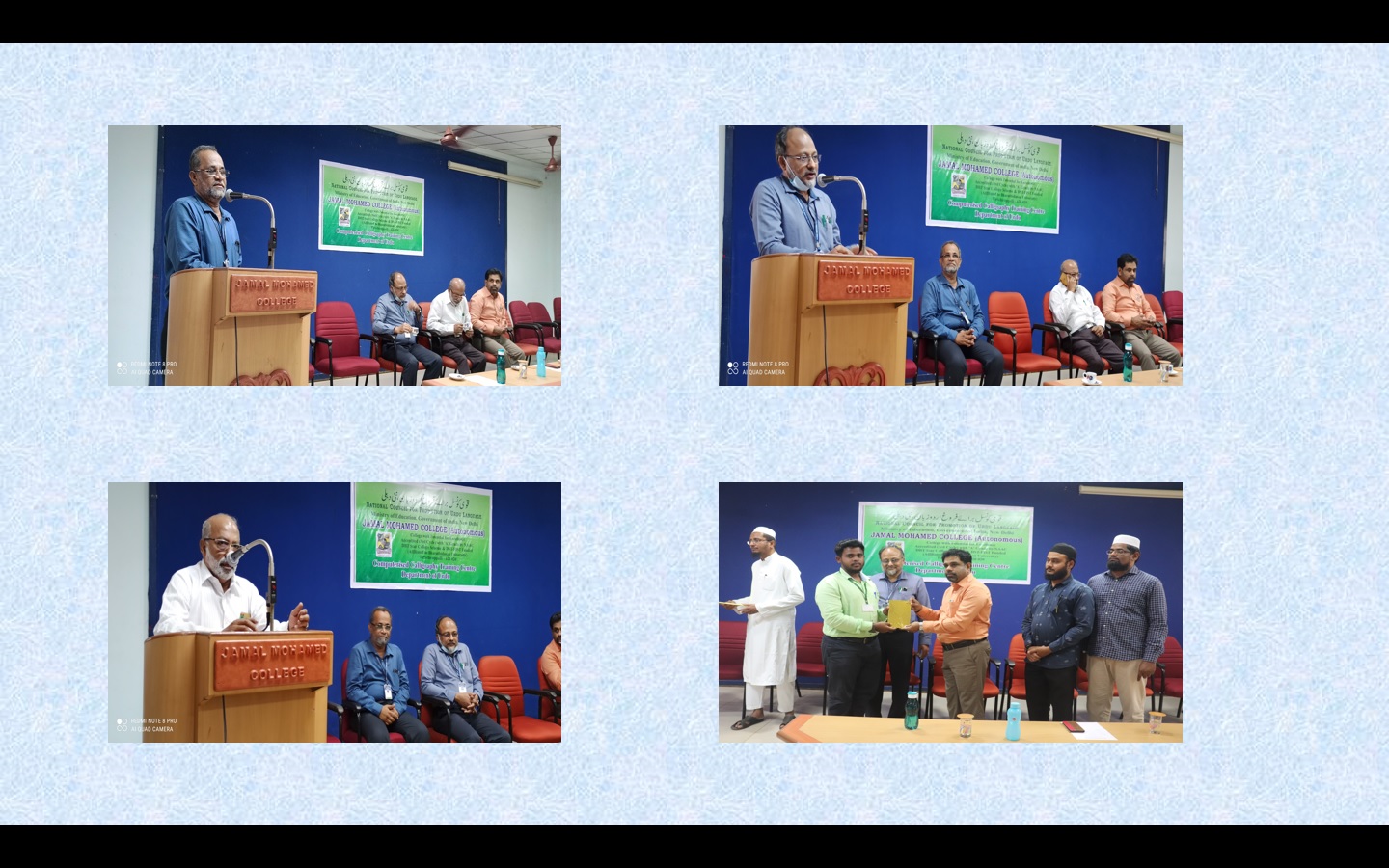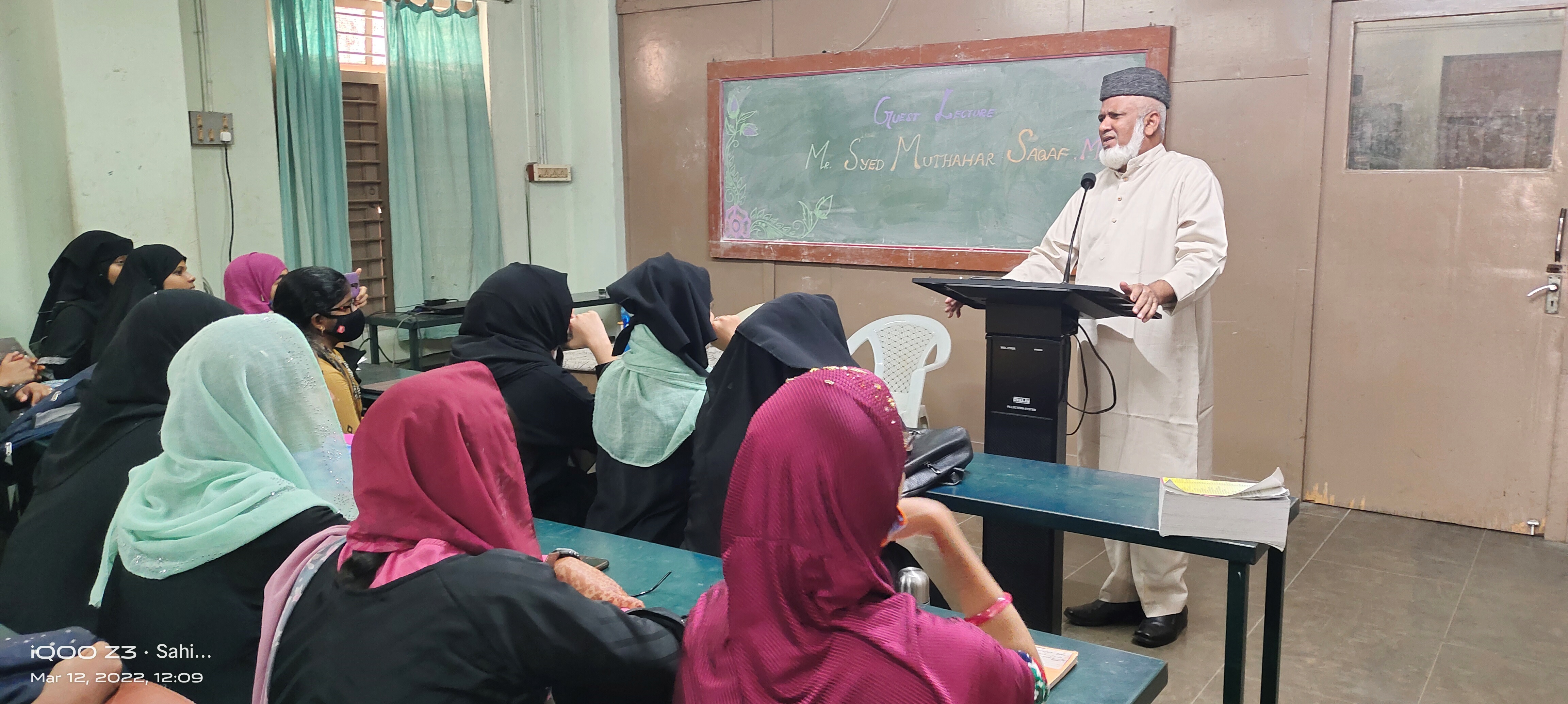 Infrastructure
---
Particulars
Numbers
Class Room
1
OUR RECRUITERS
---